Rohan welcomes Boojum Limited to North City Business Park, Dublin 11.
26.05.2015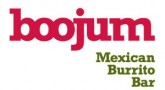 We are delighted to welcome Boojum Limited as a new tenant in North City Business Park, located at North Road in Finglas, Dublin 11. Boojum are specialists in serving delicious homemade Mexican food via their well-known casual burrito bars. They have recently agreed a new letting of Unit D26 North City Business Park, a 3,096 sq.ft. warehousing and offices building.
All the team in Rohan wish Boojum Limited continued business success in the future.